After uninstalling Dr.Web for IBM Lotus Domino, some unscanned email messages may be left pending on the Lotus Domino server, because the plug-in assigns the HOLD status to all messages before processing.
To send pending emails to the recipients
1.Start the Lotus Domino server.
2.Start the Domino Administrator client.
3.Click the Open Server item in the File menu and select the server where plug-in is installed.
4.Open the Messaging tab. Find emails with the Processing note by DrWeb for Lotus comment in the Failure Reason column in the mailboxes (under Routing Mailboxes in the menu on the left).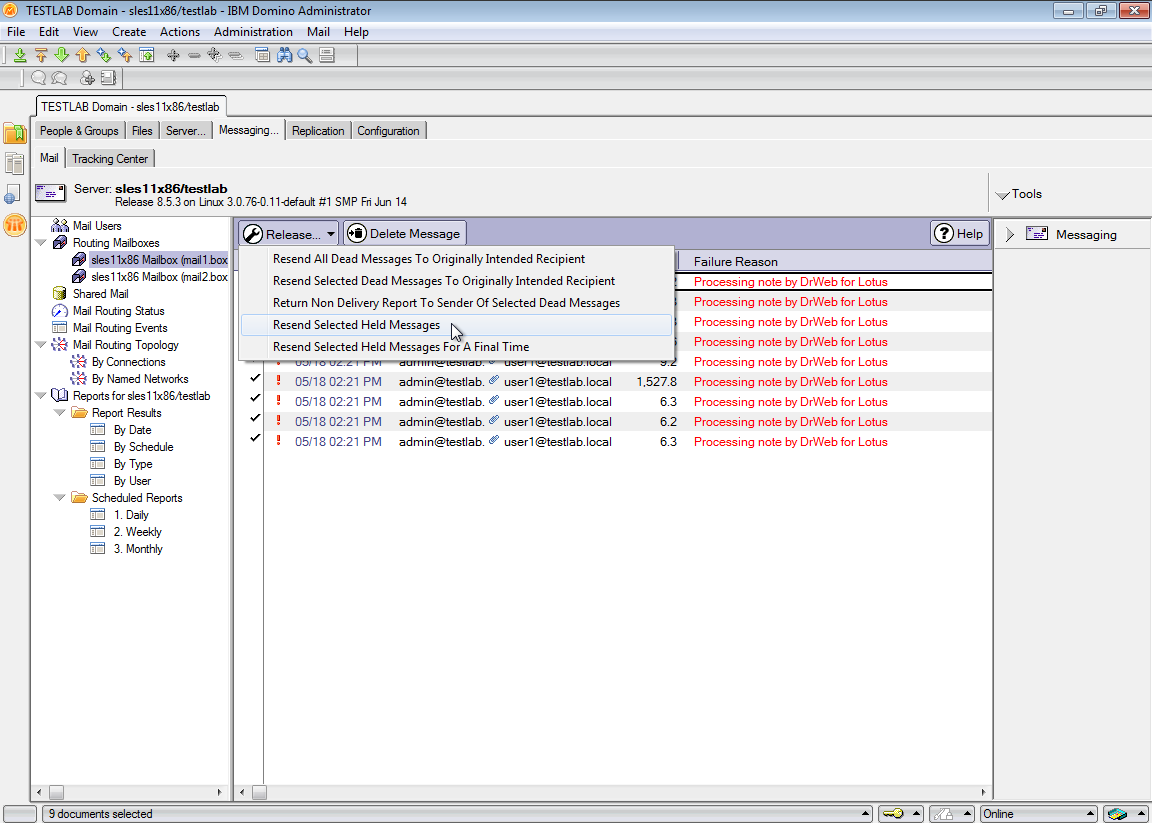 Domino Administrator client. Sending of pending messages
5.Select the messages held by the anti-virus plug-in and click the Release button above the list.
6.Right-click the selected messages and click Resend Selected Held Messages.
| | |
| --- | --- |
| | Released emails will be sent to the recipients and will not be scanned by the Dr.Web for IBM Lotus Domino plug-in because it has already been uninstalled. |