Dr.Web uses a special component—Security Auditor—to diagnose the security of your device and help resolving the detected problems and vulnerabilities. The component is enabled automatically when the application is launched for the first time and after registering the license.
Resolving security problems
Dr.Web detects the following security problems:
•System settings that affect device security.
•Hidden device administrators.
•Applications exploiting Fake ID vulnerability.
To open the list of the detected problems (see Figure 28), select Security Auditor on the application main screen.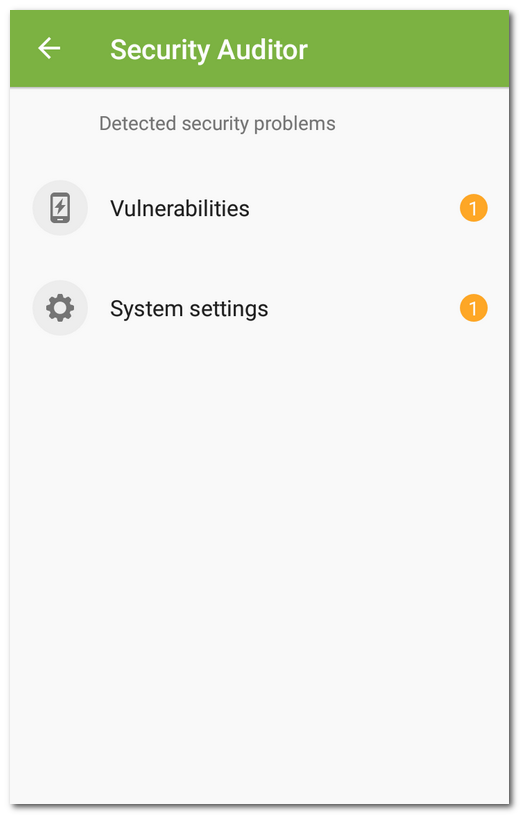 Figure 28. Security Auditor