In this window, you can view all Dr.Web licenses for your computer. You can also modify the current license, renew it or purchase a new license and activate it.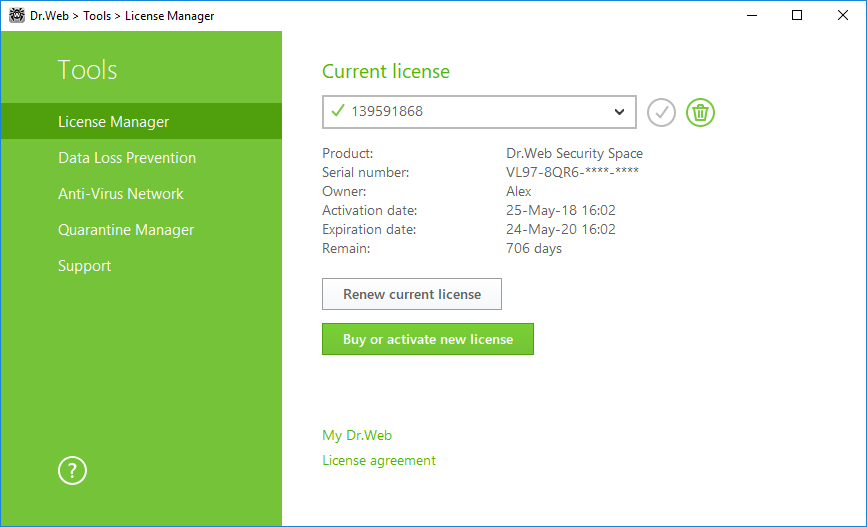 Figure 11. Current license information
To view information on a license that is not currently in use, select it from the drop-down list. In the administrator mode, click

to delete the selected license or click

to set it as current. Please note that the current license cannot be deleted.
Once you click Buy or activate new license, the Registration Wizard opens an additional window, where you can purchase or activate the new license.
Once you click Renew current license, the program will open the page on the Doctor Web website where all parameters of the current license will be transmitted.
Advanced
The My Dr.Web link opens your personal webpage on the Doctor Web official website. This page provides you with information on your license including usage period and serial number, allows to renew the license, contact technical support, and so on.
The License agreement link opens the license agreement on the Doctor Web official website.